Many times we associate a type of food with a good or bad nutritional label: calorie bomb, healthy, post-workout, fattening, vitamins, greasy. These cookies, for example, would be for practically all mortals, synonymous with fats, sugars, etc. Come on, nobody would invite them to the table of an athlete who wants to improve their performance. How unfair are prejudices!
The truth is that, to begin with, not all foods with the same name are the same. A ham from pigs that have eaten natural pastures and acorns is not the same – nor is it the same – a ham from pigs that have been fattened with feed and who knows what. It's not the ham, it's what ham is made of. They look like the same food, but their fatty acids, minerals, vitamins and proteins are not the same.
If you have read the Food vs Nutrition post you will already know that what your body uses to function is not food, but nutrients. Your body does not use cookies, it uses the macronutrients and micronutrients of the ingredients with which the cookie is made. That being said:
A few cookies or a cake are neither bad nor good. Depending on the nutrients they contain, they will be more or less convenient for one person or another at one time or another.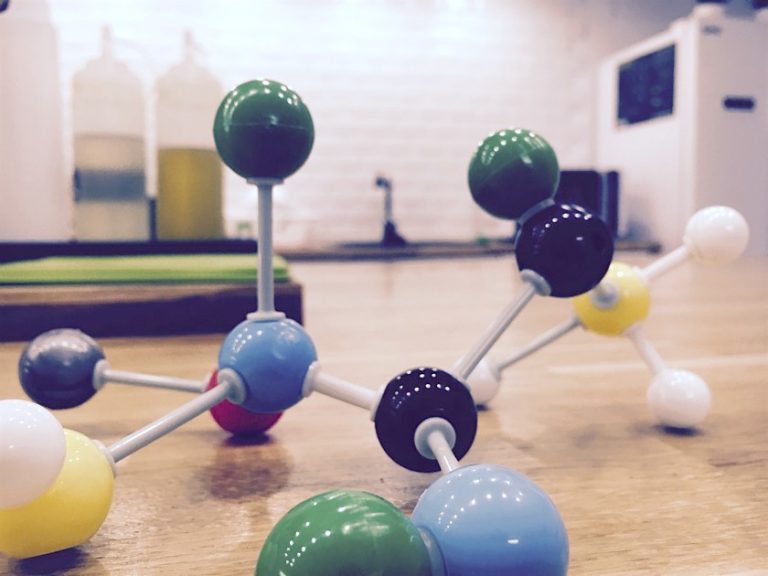 At IND we really like to experiment with these nutritional trompe l'oeils: foods or recipes that, nutritionally, seem to contribute some things, but contribute others. For example:
Carbonara sauce?

Nope, 0% whipped fresh cheese mixed with curry powder. This cheese has no fat and gives us less carbohydrates and more protein than a yogurt.
Pasta for dinner?

Uyyyy, almost. It is vegetable. Specifically aubergine and zucchini cut into thin strips like spaghetti (if you don't know what we're talking about, check this out). Vegetables are less caloric than pasta, so at certain times we may be interested in "tricking" our mind with something like this.
French fries with some hollandaise sauce or pink sauce?

No, take it easy. Baked sweet potato wedges with paprika, cinnamon, nutmeg, salt and Provencal herbs. Accompanied by a sauce that you can make by heating a little yogurt with salt, parsley and black pepper.
This really is pasta huh!

It looks like it but neither. They are tallarimis (from Pescanova), so, in addition to hydrates, they provide a lot of protein (unlike pasta). It can be served with a sauté with zucchini, cherry tomatoes, onion and add grated light cheese on top.
A brownie? That really is fabric, right?

It is a brownie, but instead of butter it has avocado and instead of chocolate you could make it with chocolate protein.
A chocolate shake?

It's actually more of a sweet smoothie. It seems to have 1000 kcal but if you use skimmed milk, white chocolate protein, defatted cocoa, vanilla aroma and coffee to make it … then the kcal intake is considerably reduced.
Other examples beyond IND's borders can be these "Chocolate Donuts" and this "Paella" of quinoa that we especially like.
And why is this? Basically it is for a mental matter. Many people have associated that eating what your body needs is not being able to eat certain foods (which are usually the ones we like the most). Therefore, in the event that we need a lower kcal type of diet, our brain will be delighted to see that there is still a smoothie, a sponge cake, some cookies, a paella, some spaghetti with sauce or a hamburger on the table ( even though it's made with red lentils). They are not gone, they are there, and they are just as rich as the original.
For all these solutions that, almost always, seek to replace a high-calorie meal with a less caloric one or one with certain nutrients, it is very useful to use spices, aromas and all those light or 0% products. On the latter, which leads to many deceptions by the industry, a post is pending, but if you are especially interested in this topic and you can't wait, we recommend that you watch this talk by Aitor Sánchez, from My Limp Diet.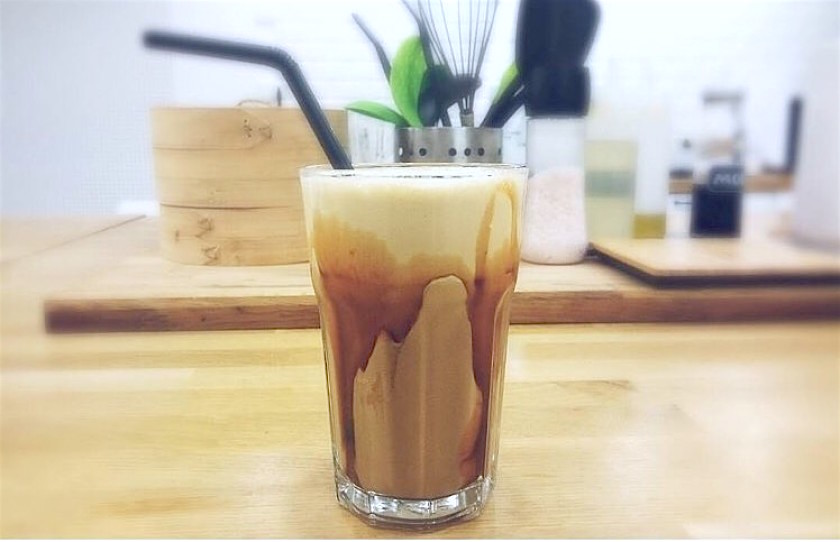 Here are a couple of sweet nutritional tricks that you can practice at home:
OATS AND CHOCO COOKIES
These cookies are low in fat, contain some carbohydrates and are rich in protein. Despite what they seem, they could be a great recovery after coming from the gym. Approximate amount for one person. Remember that the amounts depend on the specific needs of each athlete.
Oat flakes 25 g (2 tablespoons)
Cinnamon 1 g (1 teaspoon for dessert)
Raw egg 30 g (1/2 unit)
Olive oil 2 g (1 teaspoon for dessert)
Liquid saccharin 2 g (1 splash)
Cinnamon 1 g (1 teaspoon for dessert)
Vanilla extract 1 g (1 teaspoon for dessert)
Dark chocolate 70-85% 5 g (1 oz)
Cookie protein 15 g (half scoop)
Preparation
Put in a bowl: the rolled oats, cinnamon, vanilla extract, half an egg, a little liquid saccharin, olive oil, an ounce of chopped chocolate and the protein.
Mix all the ingredients very well in the bowl until a paste is formed
With the help of a spoon, make balls with the mixture and put them on a baking paper
Put the baking paper with the balls in the microwave and put it on maximum power for 3 minutes
Nutritional indicators
Kcal: 262
Proteins: 19 g / 76 kcal (29% of total kcal)
Hydrates: 23 g / 92 kcal (36% of total kcal)
Fats: 10 g / 90 kcal (35% of total kcal)
APPLE PIE CAKE WITH NUTS
Approximate quantity for 5 servings (one piece for each day of the week). Remember that the amounts depend on the specific needs of each athlete.
Oatmeal (apple pie flavor) 60 g (3 scoops)
2 whole eggs 120 g
Egg whites 70 g
Cinnamon to taste
Oil olive (1 tablespoon)
Honey 5 g (1 teaspoon of coffee)
Yeast powder (1/2 envelope)
Yogurt 0% sweetened 125 g (1 unit)
1 Apple
Walnuts 15 g (1 handful)
Elaboration
Preheat the oven to 200
Cut the apple into small pieces, put them in a bowl and put them in the microwave for 4 minutes
Beat the whites and eggs well
Add the yogurt, cinnamon and honey little by little while you continue beating
Add the oatmeal little by little and beat
Pour in the yeast and stir well
Now only the apple pieces are missing
Place in a mold, add the walnuts in small pieces well distributed over the cake and bake for 120 minutes at 180
You will have a moist sponge cake due in large part to the apple. Wait for it to cool down a bit and you have it.
Nutritional indicators
Kcal: 738 (5 servings of 147 Kcal)
Proteins: 38 g / 152 kcal (21% of total kcal)
Hydrates: 75 g / 300 kcal (41% of total kcal)
Fat: 32 g / 288 kcal (39% of total kcal)